Custom Cotton Face Mask
Specifications
Size: 23cm X 13cm
Printing: 1 Color Logo Printing
Material: Comfortable & Washable Cotton
Adjustable Ear Loops
Dual pocket for insertion of PM 2.5 Filter for added protection
Individually Packed into OPP pack
Production leadtime: 2.5-3 weeks (Please see information below for FAQ)
Description
Custom Cotton Face Mask Printing Singapore
The long awaited Cotton Face Masks are finally here! With higher breathability and comfort, our Custom Cotton Face Mask uses soft cotton fabric that is gentle on skin. It is carefully designed for better fitting and adopts a sleek look when worn. It is customizable with 1 colour logo printing, washable and reusable for your day-to-day usage. Say goodbye to stuffiness and discomfort! Reach out to us today to find out more!
---
Frequently Asked Questions
.
Can I print my own artwork on the masks?
Yes, the price stated in our website is inclusive of 1 colour logo printing. This mask can be printed with full color, full area design as well if required. Kindly do email us your enquiry to find out more about the full color printing costs.
.
Is there a nose bridge wire? 
The default mask does not have a nose bridge wire. However, if you require, we are able to add in the nose bridge wire at an added cost. The cost would vary based on the quantity that you are looking at.
.
Is the material of the masks made of anti bacterial fabric?
Nope, the masks are made of cotton with a pocket slot for you to insert PM 2.5 Filtration Paper or disposable masks for added protection.
If you are looking for reusable face mask with anti bacterial features, please click here for our anti-bacterial reusable masks material.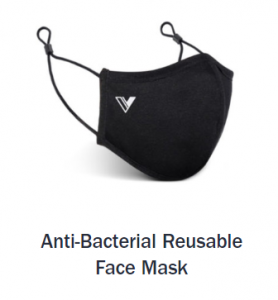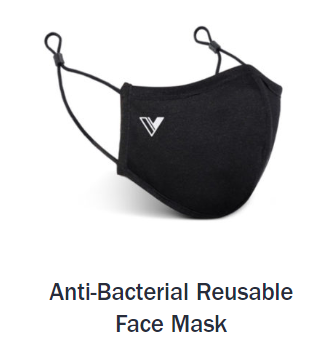 What is the production leadtime?
Mass production takes 2.5 – 3 weeks depending on order quantity, shipment type and specifications.
.
I have an urgent delivery date, can I shorten the leadtime?
At times, we are able to deliver within 2 weeks from the order confirmation time. However, it depends on case by case basis.
Do email us with your delivery deadline and we will be able to work out a solution for you.
.
Can I request for some samples to review the quality?
Sure, samples are available at our office for viewing. Do give us a call before you drop by.
Alternatively, if you require us to send you the samples, kindly do email us at quotation@vivopress.com.sg to request for samples. Kindly do indicate your required qty and order specifications for along with your request, thank you!
.
How is the Reusable Cotton Face Masks packaged?
The masks are individually packed into plastic pack for hygienic and easy distribution.
Vivopress do carry a range of customisable products that are popular during this COVID-19 period such as mask storage boxes and mask lanyards. Please visit our pandemic essential page to view all the related products.
For more enquires on our custom face mask printing services, please feel free to email at quotation@vivopress.com.sg.